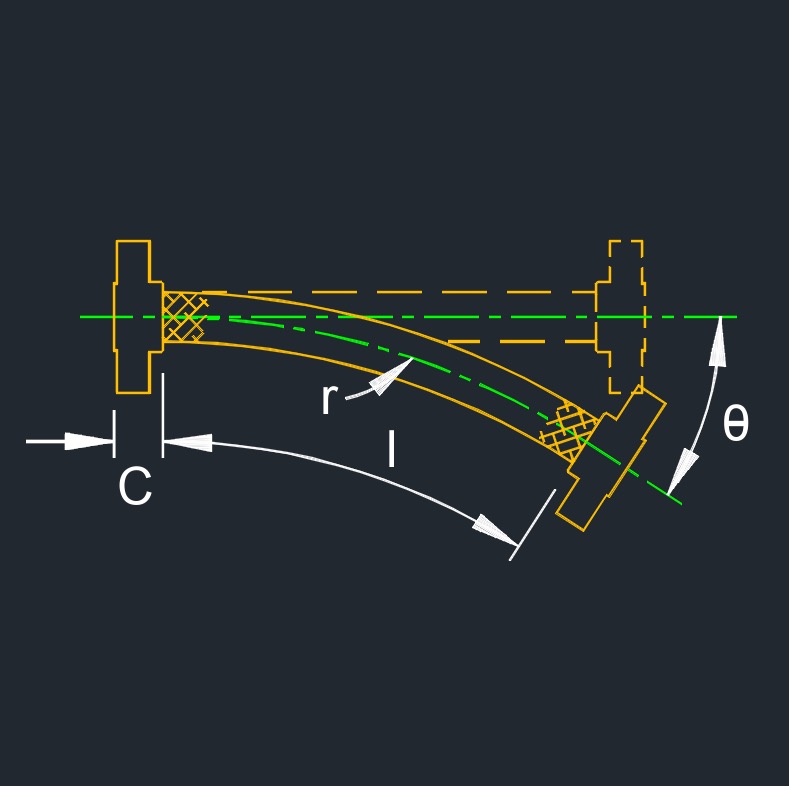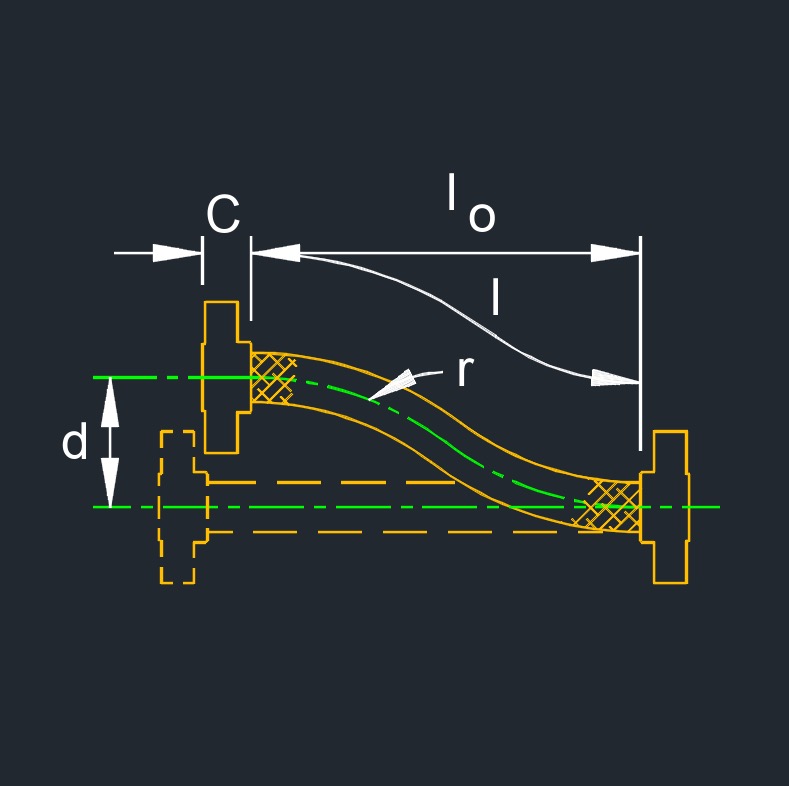 Lateral deflection is when an object (flex connector) is bent off it's centerline and both of it's ends are parallel to each other.
notes
When the offset motion occures to both sides of the hose centerline: \(2\) times \(d\)
The offset distance "\(d\)" for constant flexing should never exceed 25% of the centerline bend radius "\(r\)".
If the distance "\(l\)" and "\(l_o\)" is significant, take care at installation to avoid stress on the hose and braid at the maximum offset distance.
Lateral Deflection hose length formula

\(\large{ l = \sqrt {6 \;r\;d + d^2} }\)
Symbol
English
Metric
\(\large{ l }\) = hose length
\(\large{ft}\)
\(\large{m}\)
\(\large{ r }\) = minimum centerline bend radius for constant flexing
\(\large{ft}\)
\(\large{m}\)
\(\large{ d }\) = offset distance from centerline
\(\large{ft}\)
\(\large{m}\)
Lateral Deflection offset hose length formula

\(\large{ l_o = \sqrt {l^2 - d^2} }\)
Symbol
English
Metric
\(\large{ l_o }\) = offset hose length
\(\large{ft}\)
\(\large{m}\)
\(\large{ l }\) = hose length
\(\large{ft}\)
\(\large{m}\)
\(\large{ d }\) = offset distance from centerline
\(\large{ft}\)
\(\large{m}\)