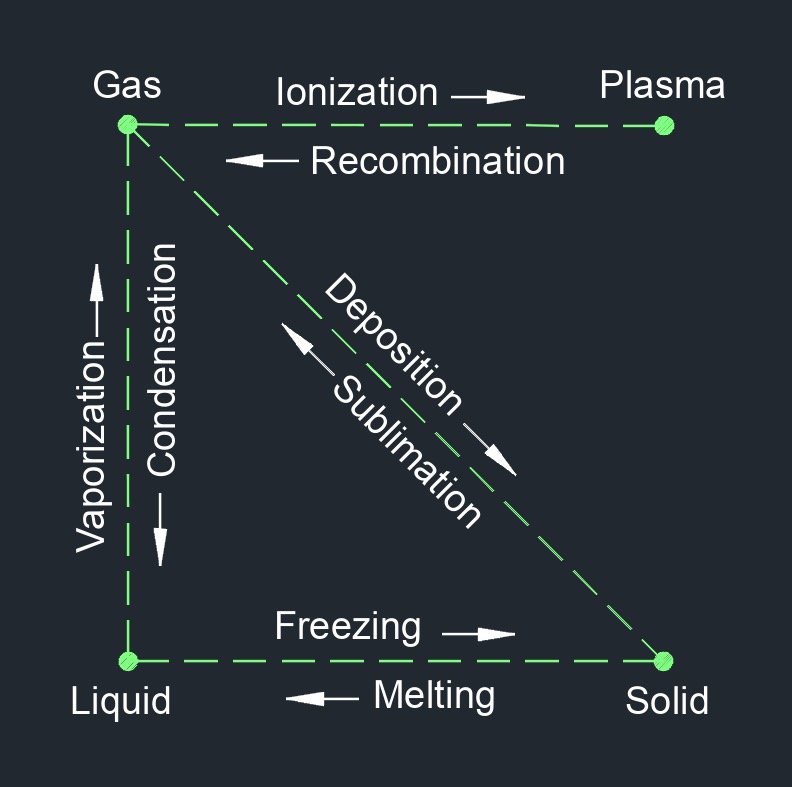 A fluid is a substance that deforms and changes position when put under stress. Fluids can be both liquids and gases.
Fluid Types
Ideal Fluid - This assumes to have no viscosity, meaning no resistance or shear, and not compressable. In an ideal fluids there is uniform velocity distribution when flowing.
Ideal Plastic Fluid - A fluid, in which shear stress is more than the yield value and shear stress is directly proportional to the rate of shear strain.
Incompressibility Fluid - When the density of the fluid doesn't change with the application of external force.
Newtonian Fluid - This fluid's viscosity is constant no matter how much shear is applied for a constant temperature.
non-Newtonian Fluid - This is the opposite of Newtonian fluids and does not following Newton's law of viscosity. These fluids having variable viscosity when shear is applied.
Real Fluid - This fluid does not have uniform velocity distribution, it is compressable, shows finite viscosities and experience friction and turbulance in flow.
Fluid Properties
| | | | |
| --- | --- | --- | --- |
| Properties | Gas | Liquid | Solid |
| Compressibility | Yes | Low | No |
| Density | Low | Moderate | High |
| Expandability | Yes | Yes | No |
| Intermolecule force strength | Weak | Moderate | Strong |
| Particle Movement | Free movement | Free movement | No free movement |
| Shape | Infinite | Infinite | Fixed |
| Shear Resistance | Yes | Yes | No |
| Viscosity | Low | Varies | No |
| Volume | Infinite | Fixed | Fixed |

Tags: Fluid Equations Properties