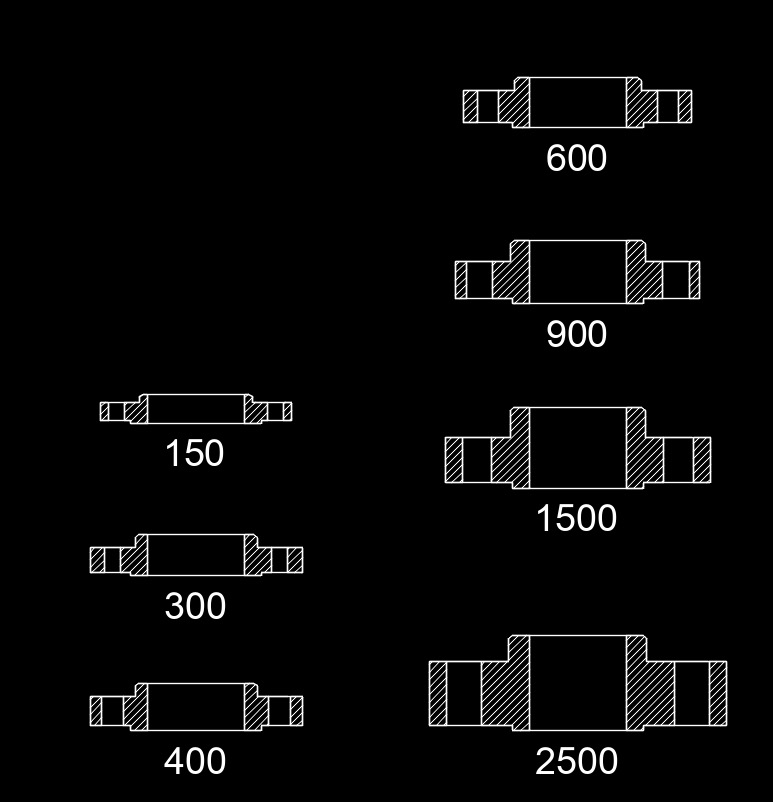 Slip-on flanges, abbreviated as SOF, are designed to slip over the outside of pipe, long-tangent elbows, reducers, and swages. The flange has poor resistance to shock and vibration. It is easier to align than a weld neck flange. This flange is ideal for low pressure applications since the strength when under internal pressure is about one third that of a weld neck flange. This flange has a raised face.
Slip-on Flange Datasheets
The datasheets we have on this site are shown below. For simplicity sake, only datasheets that adhere to B16.5 are shown. ASME B16.5 covers flange dimensions from ½" to 24". For sizes larger than this, please visit our flange datasheets page.

Tags: Pipe Flange